Heavy duty rod holder with cast base that bolts to any flat surface. Can be swivelled to best suit any desired rod angle.
A heavy duty stainless steel surface mount that can be adjusted to rotate through 360 degrees in the horizontal and 90 degrees in the vertical axis.
Designed to accept and securely hold most common rods but also allows the rod to be quickly removed when fish strike. The holder is mounted on a cast stainless steel base which is designed to be mounted to any flat surface.
The rod holder has the ability to be rotated horizontally and vertically by simply loosening the top screw. When the desired position is reached match the corresponding teeth and re-tighten for a positive lock. Lifetime warranty!
Others Also Bought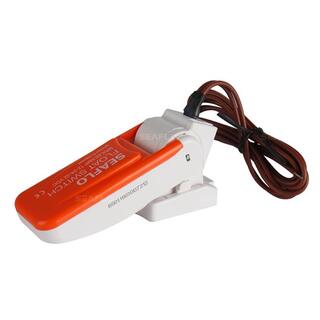 SEAFLO Bilge Pump Float Switch 12-32 Volt
BBB-MSSFBS-20-01
Popular SEAFLO float switch. Featuring quality design and construction to provide reliable engagemen…
RRP Price: $49.36
$45.66 Our Price
More From This Category